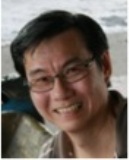 Hi, I am Michael and I have been trading forex over the past 5 years as a part-time day trader.
I have tried many methods and strategies and they are more towards technical analysis. Of course, there are losses on the way which I have to bear. Sometimes, my emotion control over my strategy and this affect my result. From these experiences, I have learnt about money management, like when to place my trade, my stop loss and my target so that I can keep my losses to the minimum. And to win a trade, I need to know which strategy to use for different trading situation.
The purpose of this site is to help anyone who is interested in forex, to find out more about forex, how-to info, its trading methods and strategies. Hope that you can have a head start on making money in forex. Enjoy!
Cheers,
Khoo Michael
Founder of Make Money in Forex
Email: khoom@moneyinforex.com